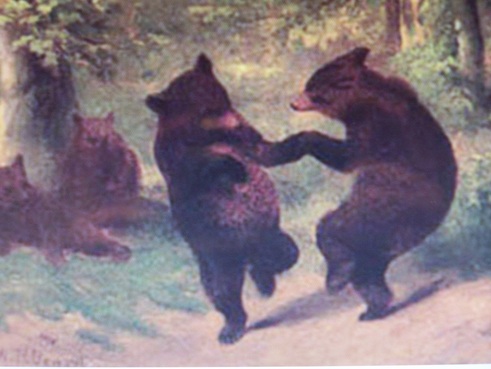 Welcome to The Dancing Bear Farm! We are Pam & Gary Kurst, and we escaped the suburbs to start a new life in beautiful Upstate New York.

Our main focus is our award-winning English Angora rabbit herd; we lovingly harvest their fiber in a humane manner by gently brushing them (providing spinners with a longer staple), and on occasion we breed and have baby bunnies available!The other passion that we share is creating barn quilts: we paint traditional quilt patterns on quality wood, and market them to dress up barns or other outdoor structures.

Pam is an blue ribbon knitter and offers lessons, creates patterns, and knits commissioned pieces for various alpaca farms...her book on how to start a "Cottage Industry Knitting Company" is available through Amazon.
Her knitted and hand-sewn products are available through the
Farm Store
page.Thanks for visiting! We are located in zip code 12197, about 15 minutes from the historic baseball capital of the world, and you can reach us via email at DancingBearFarm@gmail.com
---